After several months of intensive cooperation between Diners Club Macedonia, Diners Club International and CaSys AD, as well as a comprehensive and in-depth analysis of all parameters, CaSys AD officially becomes a processor of the international card network DINERS CLUB INTERNATIONAL (DCI).
On that occasion, we are talking with Filomena Pljakovska Asprovska, President of Management Board and Chief Executive Officer of CaSys AD Skopje and Bozhidar Jankovski, Executive Director of Diners Club Macedonia.
What preceded this partnership?
Filomena Pljakovska Asprovska: Our long-term successful cooperation with Diners Club Macedonia was crucial for us to get this opportunity and become an official processor of Diners Club International. Thanks to the trust and support we received from Diners Club Macedonia, we complete the celebration of 20 years of successful operation of CaSys with such a partnership agreement that allows CaSys AD as a processor in the field of card industry to operate and have direct communication links with several international networks.
CaSys is the only independent processor in the territory of the Republic of North Macedonia, certified by Mastercard and Visa and provides services in the field of card industry. We always strive to bring the world trends from the industry and to provide an innovative offer on the market at the same time without making any compromises in providing a high degree of security and operational confidentiality for the clients. Diners Club Macedonia has always recognized that and consequently our cooperation has deepened in the field of issuing chip cards and processing transactions.
All this, as well as our innovative approach and the practice of internationally accepted industry standards, I would say are crucial for the realization of this cooperation with Diners Club International (DCI). It is priceless to be a processor on the Diners Club network as well. Our work and quality ended successfully after several months of "due diligence process".
What will the cooperation with CaSys provide for the Diners customers, what benefits can they expect?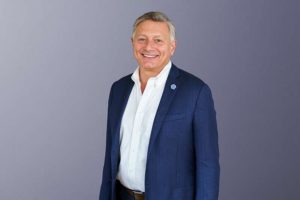 Bozhidar Jankovski: Through this partnership, Diners Club Macedonia by the end of the year will start issuing payment cards that enable chip and contactless payment, which will put the company side by side, on the same technological level with the competition in the country. With that, our members will get the opportunity to use their cards in Macedonia and abroad even easier and safer. The process that many companies, and above all banks, have gone through in a period of several years, we will do our best to complete in less than a year. Thus, in addition to chip / contactless cards, we will lay the foundation for the application of new, state-of-the-art technologies in the future, which will even better meet the requirements of our existing and new members, among which an important segment is the youngest "digital" generation.
As part of the whole modernization process, we plan to set up a subscriber model and different levels of cards that would have different conditions and conveniences.
How do you see such partnerships in a broader context, in terms of industry and economic development?
Filomena Pljakovska Asprovska: We believe that the synergy created over the years, new technologies and mutual support are of great importance for successful and long-term cooperation, which will lead to the strengthening of both brands and will open many opportunities for development of companies.
It is evident that the pandemic has fueled trends and created habits of increasing need for electronic services and online shopping. The CaSys team is working hard to ensure that all prerequisites for these trends are maintained and that e-commerce continues to move upwards.
We have been working on the development of e-commerce since 2007, during which we rushed and started a "journey" together with the banks, finding solutions related to electronic payment channels. We have given maximum support in the field of e-commerce, for which I am especially proud of the management of CaSys and our entire team.
We also become a processor on the international card network Diners Club International (DCI) to jointly create innovative and modern products and services, from which the Macedonian citizens will benefit the most.
Given that the pandemic has brought a "boost" in the industry, what are the expectations of Diners in terms of payment services and e-commerce in the country?
Bozhidar Jankovski: The pandemic has intensified the growth and application of contactless payments, but also the development of new technologies such as payment through QR codes and the use of digital wallets (wallets) for payment and storage of personal documents. Online shopping has become commonplace, partly because of the fear of the pandemic itself, but partly because of the simplicity and flexibility it offers.
Our expectations are that these trends will intensify in the future. Customers on the one hand will be looking for better and faster services. On the other hand, the whole ecosystem of companies on the supply side is already in a position where it either has to innovate, or face a business failure, thus leading to even more advanced and more secure customer service.
We expect payment services to move in the direction of complete contactlessness, use of mobile payment devices, but also acceptance of transactions, and thus the gradual riddance of plastic payment cards that we now know. Of course, we expect a great impact from the possible creation of digital currency by the National Bank in the future, as well as the development of "blockchain" technology.
The plan is for Diners Club Macedonia to grow into a fintech company which, in addition to the regular successful lending to individuals, will also provide modern services that will add value to the current model, and thus will be in the forefront of companies that will innovate and apply new technologies.